---
Welcome to Pediatricians of Hyde Park
New RSV immunization
Our physicians briefly want to let you know about a new injection that we may be able to give your child. The medication is called Nirsevimab (brand name Beyfortus). It is a monoclonal antibody for RSV. It is given as a shot and can be given to infants who are currently less than 8 months of age and are entering their first RSV season (typically fall to spring).
RSV is a virus that can cause colds in children and healthy adults but can cause more severe disease in infants, elderly or other immunocompromised individuals. In infants it can cause wheezing and breathing problems and is a leading cause of hospitalizations in this age range.
If you would like to know more about this medication please see here for information from the CDC.
Once you have read the above information, if you are interested you may speak to your child's physician at your next appointment or call the office to let us know that you are interested in an appointment.
As always, the POHP family wishes everyone safe and healthy Fall and Winter seasons!
---
It has been announced today, 05/17/2022, that the FDA has approved Pfizer's COVID-19 booster shot for ages 5-11 years. If you are interested in getting the booster shot in our office please send a portal message to the office and we will contact you to get that scheduled!
Well wishes,
POHP Family
---
COVID-19 VACCINE UPDATE (5-11 yrs)
Please click on the following link to complete the consent form. The consent form must be completed for each child needing the vaccine and sent through the portal or office email ([email protected]) before an appointment will be scheduled. No appointments will scheduled by phone, only via email/portal.
Thank you,
POHP
---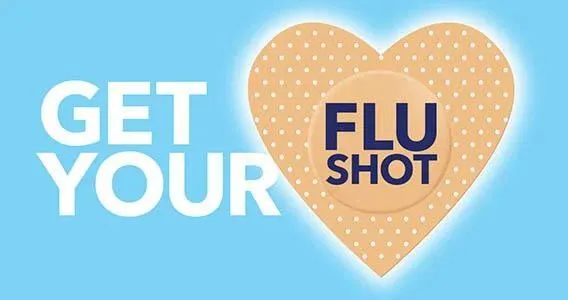 With flu season being right around the corner, the POHP family want to stress how important it is for your children to get their flu vaccine. Please see the link below for more information.
Please note, we are expected to receive our first shipment of flu vaccines around the second week of September. Please wait to schedule until then.
Thanks!
Pediatricians of Hyde Park fully endorses COVID vaccination for our patients aged 5 and older. There is excellent data showing the vaccine to be safe and effective in this age range.
---
Are you looking for a new pediatrician for your family? Our physicians are dedicated to helping your children every step of the way. Please call the office at 513-871-0684 to find out who is accepting new patients.

Do you have prescription requests, forms, or tele-health questions for the doctor? Our Patient Portal is the perfect place to send a quick message to our staff regarding your issue. Please call the office to get quickly signed up on the Portal!
*Please note the Patient Portal is NOT FOR EMERGENCY USE. The portal is monitored throughout the workday up to an hour before close. Please know that if something is sent after 4PM M-F or 11AM Sat., it will be reviewed the next business day. *